Display Centres
Warnervale Display Home
Central Coast area
Visit our new MIAMI MKIII Downslope Display Home at
Homeworld 36 Virginia Road, Warnervale NSW 2259
HOURS OF OPERATION
Tuesday - Friday: 9.00am - 5.00pm
Saturday & Sunday: 10.00am - 5.00pm
Sales consultant: Jamie Fry - Mobile: 0431 779 172
MIAMI MKIII Downslope
Click to view design and floor plan
---
Box Hill Display Home
Sydney area
Visit our new COSTA RICA MKIII Downslope Display Home at
Lot 2107, DP 1226135
7 Noah Street, Box Hill NSW 2765
HOURS OF OPERATION
Tuesday - Friday: 9.00am - 5.00pm
Saturday & Sunday: 10.00am - 5.00pm
Sales consultant: Jamie Fry - Mobile: 0431 779 172
Box Hill Display Landline: 9627 8818
COSTA RICA MKIII Downslope
Click to view design and floor plan
---
Cameron Park Display Home

Hunter Valley / Newcastle area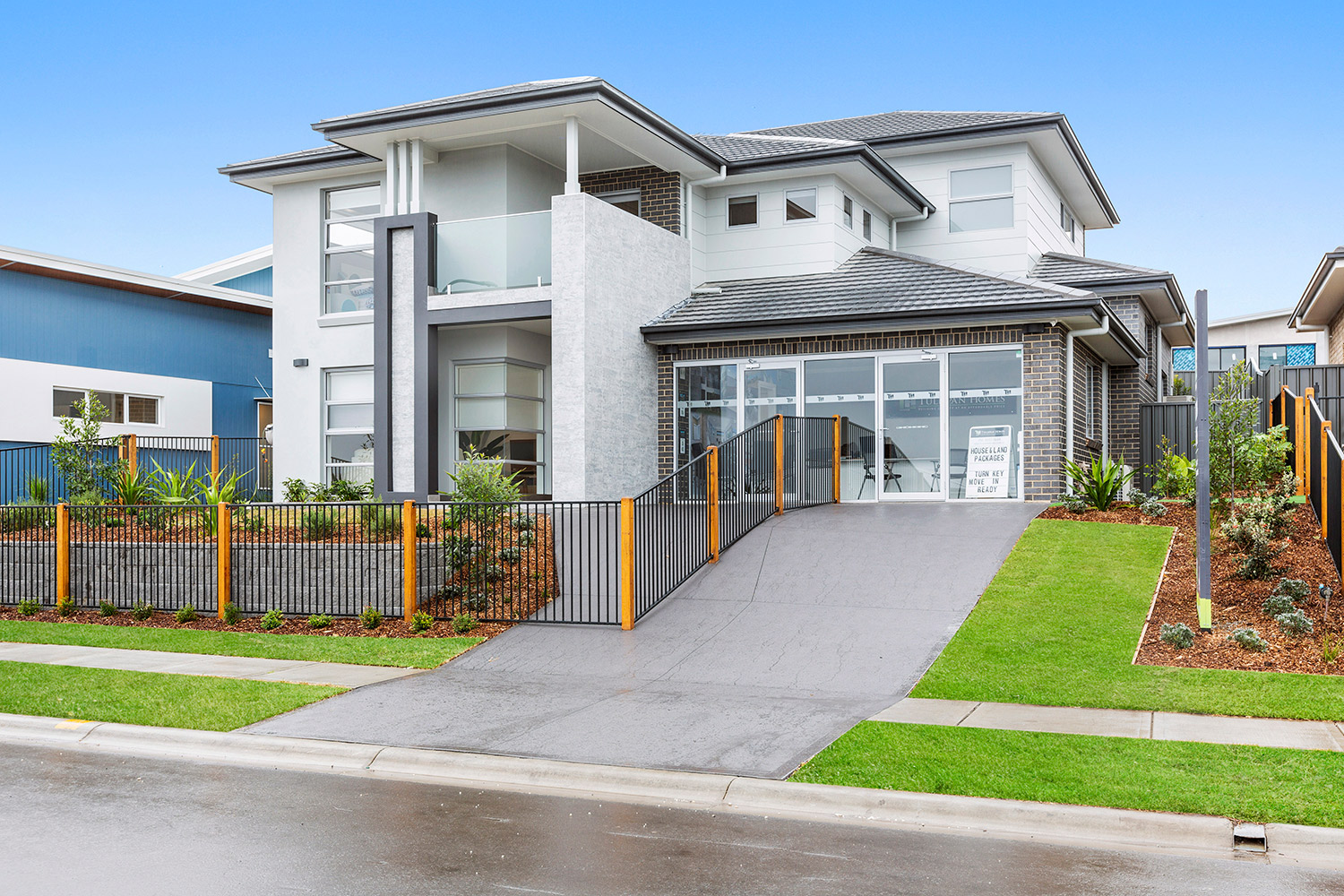 Visit our new Display Home at
12 Breakwell Road, Cameron Park NSW 2285
HOURS OF OPERATION
Monday, Thursday & Friday: 9.00am - 5.00pm
Saturday & Sunday: 10.00am - 5.00pm
Sales consultant: Bob Lowcock - Mobile: 0403 201 797
Bexley MKII – Upslope Design
Our quad-level Bexley MKII Upslope design is a spectacular family home with specific levels for socializing, relaxation & play. The modern, open plan living design, is perfect for family activities and entertaining, with practical and inviting homely areas to either work or unwind in, away from the bustle of family life. The large living/meals/kitchen (including scullery) area opens onto a covered alfresco, with laundry and powder room conveniently positioned. The enticing and eye-catching façade combines a multitude of materials to create a home with a seamless and elegant street appeal. Storage areas have been well addressed. An impressive, yet affordable home, will suit a range of home seekers. Design is also available as a standard 2 storey home and for down sloping lots.
Click to view design and floor plan
---
Now Under Construction
Thornton Display Home

Newcastle area
Address
65 Kingham Circuit, Thornton NSW 2322
Toledo Metro Facade Design
Our Toledo design was created with an architect enhanced facade as standard inclusion. This home is sure to be a crowd pleaser. This stunning Double storey design resides at the Top of our home series.